http://p-g-a.org
---

Patrons & Members
---
PGA Codes of Ethics
---
PGA & PG Graduates
---
PGA Articles
---
PGA News
---
PGA Complaints
---
The 9 Gems
---
Planets & Gems
---
Jyotish Gem Powers
---
Gemstone Conflicts
---
The Planetary Herbs
---
Natural Jyotish Pearls
---
Jyotish Gem Clarity
---
Sidereal Astrology
---
Anukul/Pratikul
---
Mani & Mantra
---
The PGs Dictionary
---
PG Reference Material
---
Book Reviews
---
The PG Diploma
---
PGA Course Info Links
---
PGA Cyber Books
---
(C) 1999 by Planetary Gemologists Association
All rights reserved



123-C All Season Place, 87/208 Wireless Road, Lumpini, Bangkok-10330, Kingdom of Thailand 02-252-1230 • E-mail: sec@p-g-a.org
---
PGA PATRON & MEMBER NEWS
---
WELCOME SAARC ASTROLOGERS' CONFERENCE - 2014 - KOLKATA, INDIA
To more information click here to down load a color brochure from SAARC as a PDF
---
Thailand's Astral Gemstone Tailsmans
Introduces many new Sri Navaratna (9 Gems) Talisman designs

For countless centuries, the cultures of India and South-East Asia have revered the beautiful 9 gem talisman known as "Navaratna". Combining the gemstones representing each of the nine planets in sidereal astrology, the navaratna is esteemed by ancient tradition as a bringer of good fortune through its favorable influence on the planetary energies. The most well-known design places a ruby, representing the sun, in the center encircled by the other 8 planetary gemstones, diamond for Venus, pearl for Moon, coral for Mars, hessonite for Rahu (the moon's ascending node), blue sapphire for Saturn, cat's-eye for Ketu (the moon's descending node), yellow sapphire for Jupiter and emerald for Mercury.
---
Congratulations to the PGA's 13th Planetary Gemologist (PG)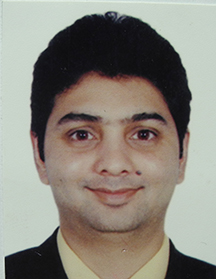 Rajiv Golcha, GG, PG, No. 605, Sparta-01, Prestige Acropolis, Next to Forum, Koramangala, Bangalore, PIN-560 025, Mobile +91 99805 12353, Email : prestigegemsjewels@gmail.com
The PGA has a 63 question test for certification as a "PGA" or Planetary Gem Advisor. The PGA exam is open book with no time limit and with strict scoring (8 mistakes is failure to pass). Most answers can be found on the PGA's WWW site at PGA Courses and successful applicants will receive the "PGA" Planetary Gem Advisor Diploma as well as their PGA Membership Certificate. A successful PGA who is also a 'certified' GEMOLOGIST will be awarded the rare "PG" or PLANETARY GEMOLOGIST Degree. Click HERE for the current official list of PGA Graduates.
---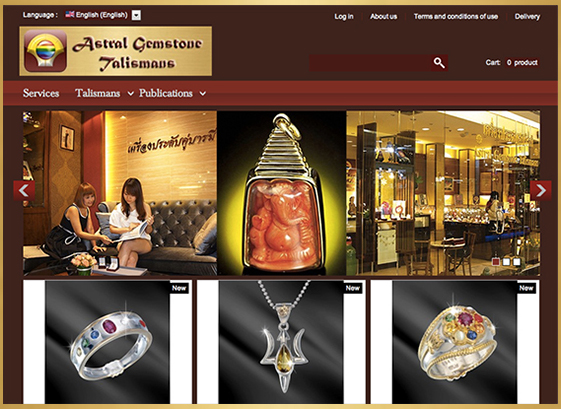 Astral Gemstone Talismans open elegant on-line Boutique at www.shop-agt.com
---
Thailand's Astral Gemstone Talismans Release Some New 2013 Series Creations
Where the past and the future cooperate
---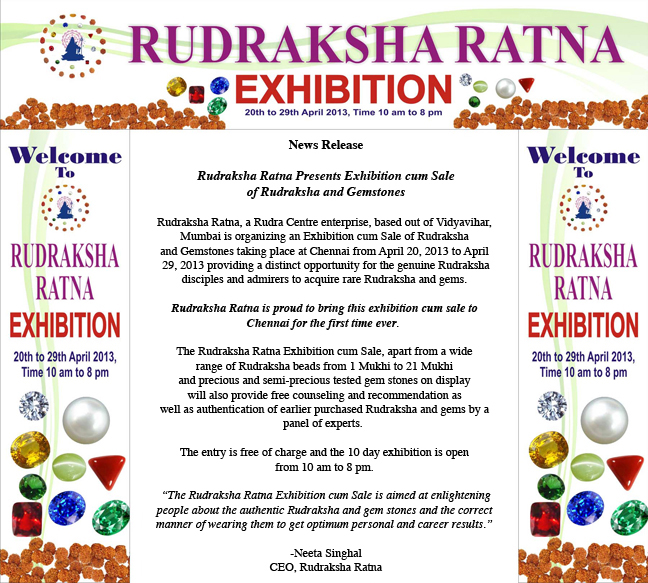 ---
Presents
Exhibition cum Sale of Rudraksha and Gemstones
Rudraksha Ratna, a Rudra Centre enterprise, based out of Vidyavihar, Mumbai is organizing an Exhibition cum Sale of Rudraksha and Gemstones taking place at Chennai from April 20, 2013 to April 29, 2013 providing a distinct opportunity for the genuine Rudraksha disciples and admirers to acquire rare Rudraksha and gems.
Rudraksha Ratna is proud to bring this exhibition cum sale to Chennai for the first time ever. The Rudraksha Ratna Exhibition cum Sale, apart from a wide range of Rudraksha beads from 1 Mukhi to 21 Mukhi and precious and semi-precious tested gem stones on display will also provide free counseling and recommendation as well as authentication of earlier purchased Rudraksha and gems by a panel of experts.
The entry is free of charge and the 10 day exhibition is open from 10 am to 8 pm.
"The Rudraksha Ratna Exhibition cum Sale is aimed at enlightening people about the authentic Rudraksha and gem stones and the correct manner of wearing them to get optimum personal and career results." - Neeta Singhal CEO, Rudraksha Ratna
"The first thing that struck me as I walked into this exhibition was the tremendous knowledge we can acquire by the panel of experts sitting here. Such exhibitions should happen more and more in Chennai." - Mr. Venu Kalyanasundaram First time visitor
"Rudraksha Ratna is bound to go places with the growing reservoir of knowledge, research and expertise possessed by the Rudra Centre team." - Mr. Dheeran Pillai, Critic
Rudra Centre was founded in the year 1997 primarily to promote Rudraksha for the benefit of the people by removing doubts from their minds about mysteries surrounding Rudraksha and making them aware of the properties of this bead as mentioned in our ancient scriptures as well as through scientific and practical usage of Rudraksha, to supply good and genuine quality Rudraksha at reasonable prices to people worldwide and to continuously enhance knowledge on the properties of this bead based on past researches and experiences of people.
---


Round Eka Mukhi Rudraksha

Owned and photographed by
John Chew

In Padma Purana Chapter 57, verse 38 to 39, translated by Bhatta 1989 it is stated, "The Rudraksha of one mouth is virtually Siva. It can even remove the sin of killing a priest. Therefore one should wear it for the destruction of all sins. He would go to Siva's heaven and rejoice with Siva. Oh Kartikeya - man could only obtain a Rudraksha of one mouth and Kailasa due to great religious merit and due to Siva's favor."

In the recent history of Nepalese Rudrakshas after so many years and among millions of beads produced from trees, we have not seen any rudraksha which can surpass the round Eka Mukhi bead shown above. It is perfect in terms of its outward manifestation and power. Each year I handle thousands of beads up to 21, 22 mukhis. But no other bead can give me such a strong power sensation as compared to this real round Eka Mukhi bead above. I can sense the energy even when my hand gets close.

Many Nepalese suppliers have examined this bead, and all have agreed that this bead is definitely one of the best in the world.

Om Rudra Eka Vaktrasya Om Hrim Namah Shivaya
---

Gemstone Universe Video News
---

Gemstone Universe Interview of Gemologist Richard S. Brown
---
World's largest Retail Store Dedicated to Planetary Gemstones Opens in Bangalore.
His Highness, the Maharaja of Mysore inaugurates the store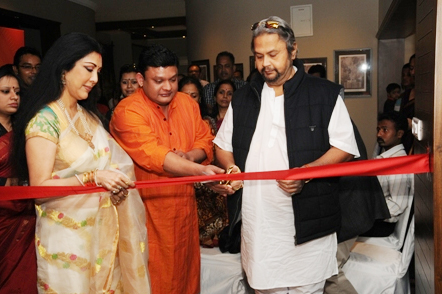 Bangalore 15th Nov 2012 -- Aside of all the sobriquets Bangalore enjoys, soon 'Gem of a City' could probably be added to the list. One can't feel otherwise while stepping into the 'Gemstone Universe' boutique store launched today in Indiranagar, Bangalore's hotspot. It is a world of planetary gemstones, a first-of-its-kind store. His Highness, Srikantadatta Narasimharaja Wadiyar, Maharaja of Mysore, did the honor of cutting the ribbon and lighting the lamp at the inauguration.

Ms. Vani Ganapathy, one of the top Bharata Natyam Dancers of India also graced the occasion. Ms. Vani has danced all over the country and abroad performing for many important dignitaries from Indian and abroad. Ms. Vani runs a dance institution under the name 'SANCHARI' where she herself trains a lot of enthusiastic and dedicated youngsters.

Gemstone Universe, the world's largest retail store exclusively for planetary gemstones, is spread over 3000 sq. ft. with dazzling interiors based on themes from the Zodiac, astrology, Astronomy and Vedic texts. The retail store of 3000 sq ft is part of the Gemstoneuniverse centre of excellence – the with 10,000 sq ft housing a research center, private viewing chambers, state of art gem photography studio and gemological instruments among other facilities right in the heart of Bangalore.

Interestingly, consultation rooms have been named after the two Vedic Gurus/ mentors – Jupiter (Brihaspati) and Venus (Shukra), as sacred knowledge and its dissemination are completely under the aegis of these gurus.

The store offers customers an insight into the world of pure Jyotish quality gemstones. Customers can consult with the team of GIA and PGA certified consultants and get gemstone recommendations based on accurate analysis of their horoscopes. A wide range of designs available at the store will facilitate the customers to choose and place orders for their personalized jewellery pieces with the recommended gemstones.

Talking at the inauguration, his highness said "Guruji Shrii Arnav and Abhijita Kulshrestha, who are the brains behind Gemstoneuniverse, have carefully planned the whole project making sure that all elements of nature are balanced in this setting. It has been well incorporated in the design and layout of the store also. I wish their endeavour the very best as it really makes a far reaching impact in spreading of our heritage and this scared science."

"Karmic experiences and situations are rather inevitable, under the circumstances gem stones associated with our grahas support and help in reducing the impact of the challenging situations that we face or encounter. But the key is to get authentic and appropriate gem stones from the right source as it is also associated with astrology and other sciences" said Ms. Ganapathy, talking on the occasion.

Guruji Arnav said, "The facility is not just another store selling gemstones but an opportunity for people to understand and experience the power of real jyotish quality gemstones. We as the patrons of the industry would like to facilitate knowledge development and sharing on the subject of jyotish gemstones and their powers. The store is our effort in that direction where experts from the industry across the globe would be invited for discussions, training programmes and seminars."

"It is no secret that the gemstones have extraordinary powers that can have a dramatic influence on an individual's life. Wearing a suitable gemstone can increase benefits and attract abundance into the life of an individual. The positive effects experienced by human beings far outweigh the concerns of the skeptics. The aim of wearing a precious gemstone can be very wide ranging – from prosperity, to scaling the ladder in professional life, a successful marriage, etc. … to progress in spiritual pursuits." says Abhijita, senior Astro-gemologist at Gemstone Universe.

Story by This Week In Bangalore Dot Com – Nov 16, 2012

For More Information see http://www.gemstoneuniverse.com/gemsretailstore.php
---
COMING SOON - BOOK NOW



International Astrological Conference 2013

International Astrological conference going to held on1st, 2nd. & 3rd. February 2013 - Organized by Centre of Astrological Study & Research for Public Welfare, Jamshedpur (TATA), Jharkhand Joint venture-ship with Asian Astrologers' Congress (Dhaka) Bangladesh and Indian College of Astrology and Astronomy, Kolkata, West Bengal within Eastern India.

Foreign Delegation Fee is $120 dollars excluding all the journey expenses. Those Delegates will come through delegation fee they will get all the facilities after coming to Jamshedpur i.e., Transportation facility from station – Hotel – Hall – Hotel, Lunch, Dinner, Breakfast, Tea & lodging also. This Conference is one of the best Conference among the World. Every year a lot of foreigners are coming from all over the world to see & gather their knowledge of this conference. Delegates have to come in through Dum Dum Airport in Kolkata. From Kolkata to Jamshedpur there are a lot of Express Trains with AC Coach available which will take 4 to 5 hours only. In Jamshedpur Delegates can see the tourist places Shib Mandir at Golpahari (Where God Shiv is staying on hill), Jubilee Park, Dimna Lake, Hoodco, Kinan & JRD Stadium (where International Games are arranged) and in Kolkata tourism places are Kalighat Kali Mandir, Dhakniswar Kalimandir (Ramkrishna Paramahansa Guru of Swami Vivekananda has established this MAA KALI), Belur Math, Zoo, National Library, Bay of Bengal, Hooghly Bridge, Birla Planetorium, Victoria Memorial, Nicco Park , Eden Gardens. Salt Lake Stadium (Where international games are held). The time is the winter season in India. Temperature of Jamshedpur & Kolkata will run between 10-12 degree centigrade.

CONTACT

Founder & Director of Center of Astrological Study & Research for Public Welfare as well as Chief Advisor of the conference Committee is Prof. S. K. Shastry [Mob- +919835197965 / +916572230211(O)]. For more information please contact Hiranmoy Bhattacharyya - the Registrar of the organizing committee at email: hiranmoyb@rediffmail.com / Mob. no +919831575611, raj4ever_jsr@yahoo.com, chakraborty.beauty@rediffmail.com
---

Click to follow our bloggers
---
Pt. Brij Bihari Sharma Becomes PGA Honorary Patron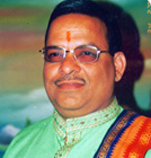 The PGA is honored to welcome outstanding Vedacharya and Jyotishacharya Pandit Brij Bihari Sharma, founder of Vedic Life Mission in Kanpur, U.P., India. Pandit B.B. Sharma has throughly studied Sanskrit and Vedas, Vastu Shastra and Vedic Jyotish from "Sampurnanand University" of Varanasi in India. He also holds degrees of Shastri Sahita Charya and M.A. in Vedic and Hindi and Philosophy.

Pandit B.B. Sharma has visited many countries such as U.K., Japan, Taiwan, Thailand, Hong Kong and many places and cities in India to perform Vedic Yagyas. Pandit Sharma has also written a book on Vastu Shastra (Indian Architecture) titled "Bhartiya Vastu Chandrika" and for the last 25 years he has been publishing annual Hindu calendar book named "Tithi Chandrika". In 2012 180,000 copies of Tithi Chandrika were printed and distributed in 45 centers of India and abroad. "Jyotish Rashiphal" a weekly horoscope by Pandit B.B. Sharma is published in the National Edition of "DainikJagran" a widely read daily newspaper in India. Vedic Life Mission has been working since 2000 and has performed over 15,000 Yagyas. The PGA is honored to have his support.

CONTACT

---


Beauty Chakraborty Becomes PGA Honorary Patron
Beauty Chakraborty is President of the Astrological College (Indian College of Astrology & Astronomy) and President of West Bengal State Committee of Asian Astrologers' Congress (Dhaka)

Ar. Beauty Chakraborty may be contacted care of Nivedan Appartment- Flat-2A, 2nd Floor, 254, West Ghosh Para Road , Shyamnagar 743127, 24-Pargana (North), West Bengal , India, Tel : +91-03325865703 & Mobile No- +919830272528, E-mail : chakraborty.beauty@rediffmail.com
---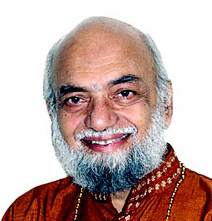 PGA Founder-Member Pandit Pravinji Moves to Antioch
KEEP UP WITH PT. PRAVIN
Pandit Pravinji
, PGA, 1205, Oak Haven Way, Antioch, CA. 94531-8099, USA, Tel. No. 925 757 3816, E-mail:
pravinji@sbcglobal.net
---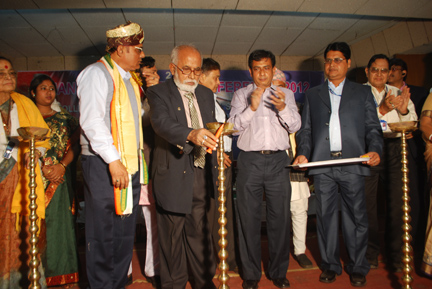 Dr. Md. Anisul Haque of Bangladesh Chairman of AAC (Dhaka) kindiling the Lamp (05th. February) of 21st. Asian Astrologers' Conference-2012 at Kolkata . Prof, S.K. Shastry ,Jamshedpur [Secretary General of AAC(Dhaka)] (in right of DR. Md.Haque & in left) Ar. Hiranmoy Bhattacharyya,Kolkata (VP. Of AAC West Bengal State Committee,India).
News about 21st. Asian Astrologers' Conference -2012 at Kolkata , India
21st Asian astrologers' Conference -2012 was organised by Indian College of Astrology & Astronomy,Kolkata Joint Ventureship with Asian Astrologers' Congress (Dhaka), Bangladesh & Centre of Astrological Study & Research for Public Welfare , Jamshedpur, Jharkhand. Kolkata is Kingdom of West Bengal. And West Bengal & Jharkhand are the States of Eastern India. This Conference is running Twelve years. This Conference is known as the best & knowlegable & successful Conference among in all other renownd Conference of India. Many foreigns & Indian astrologers from different states all over the India are coming in this conference by expending their valuable times & money for sharing the knowledges.
This Conference commenced on 04th. & 05th. February-2012 at Samaj Sadan (Nazrul Mancha), near Dhakhineswar Kali Mandir of 24-Pargana (North),Kolkata. Dhakhineswar Mandir is renownd spiritual place . when Tourists are coming in Kolkata ( Easter part of India) they always intend to see this mandir. Because Ramkrishna Paramahansa Dev the Guruji of Swami Vivekananda had seen the The God MAA KAL I and she instruct Ramkrishna Paramhansha for foundation of her embodiment. There also a meditation room . Lot of peoples who are interested for meditation they can take place do the meditation as per their timing ability.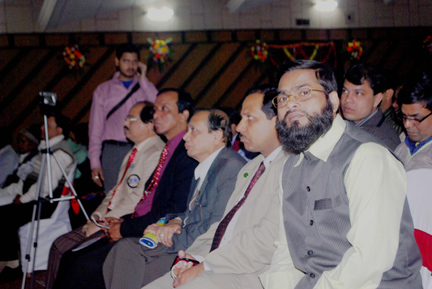 The one side View of Foreign Astrologers are in the audience of 21st. Asian Astrologers' Conference on 04th. & 05th. February-2012, at Kolkata, organised by Indian College of Astrology & Astronomy Joint ventureship with AAC(Dhaka) & CASAR Welfare,Jamshedpur.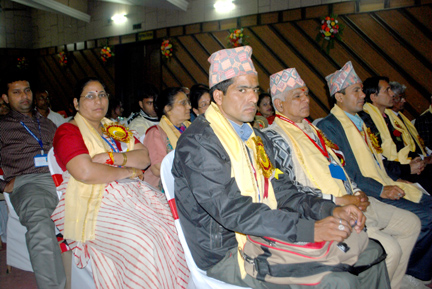 The another side view of Indian & Foreign Astrologers are in the audience of 21st. Asian Astrologers'Conference on 04th.& 05th. February-2012 at Kolkata, organised by ICAA & Joint ventureship with AAC(Dhaka) & CASAR Welfare, Jamshedpur.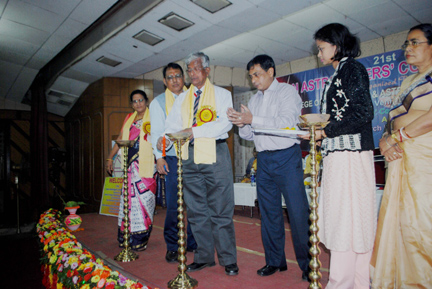 Prof. D.V.W Harischandra of Srilanka kindling the Inauguration lamp of 1st. day (04th.February) of 21st Asian Astrologers' Conference -2012 at Kolkata . Extreem left of the photograph Smt. Beauty Chakraborty,Kolkata (Chairperson of Indian College of Astrology & Astronomy & President of AAC West Bengal State Committee,India),next Prof. S.K.Shastry, Jamshedpur [ Secretary General of AAC (Dhaka)], next Ar. Hiranmoy Bhattacharyya,Kolkata (VP of AAC West Bengal State Committee,India)
The Chief of this Conference is Smt. Beauty Chakraborty and further any kind of information or any quieries you are requested to give the mail by talk Ar. Hiranmoy Bhattacharyya, VP. Of Indian College of Astrology & Astronomy- Kolkata. E-mail – chakraborty_beauty@rediffmail.com & hiranmoyb@rediffmail.com, & mobile no. +91-9831575611.
---
BANGALORE's VASANT MISTRY GRADUATES WITH HONORS
The PGA is proud to welcome new member, Sriman Vasant Mistry, of Bangalore, India, who scored a perfect 100% on his PGA exam - something which rarely happens. For anyone wishing to take advantage of Vasant's astrological and gemological guidance his contact details are given below:

Vasant Mistry, PGA (Honors), Shailesh Mistry, Broadcom India, 47th Floor, Campus 1A, RMZ Ecospace, Bellndur, Bangalore - 560103 INDIA, Tel: 098 2520 0332 / 099 4559 0655, E-mail : mistryvasant@gmail.com
---
India's Vidushii Luthra Joins PGA


Vidushii Luthra has been a clairvoyant guide to family and friends since she entered her teens. And that is when her deep study on the subjects began. She has developed an ability to gauge needs of people and also comments on world events as they are connected with Astrology, numerology, vaastu, and other sciences.

The PGA welcomes Vidushii and we look forward to her regularly contributing to the PGA any articles that pertain the gems and spirituality.

Her websites to contact: Vidushii Luthra at www.kaarmicconnexions.com OR www.vidushiiluthra.com
---
PGA Ruling Committee Appoints New Members
The PGA Ruling Committee has unanimously appointed two new members, Sriman Arnavji and Smt. Neetaji, as listed below. With these new additions the total number of Ruling Committee members is now 11. To contact the Ruling Committee please contact Secretary Richard Shaw Brown.


***Guruji Shrii Arnav, PGA (HC), 2/12 - 5, 3 floor, Sripeetam Building, 5th Main Road, Prakash Nagar, 4th N Block Rajajinagar, Bangalore 560 010, Karnataka, India, Tel: 61 80 2 332-9789, Email: vedicastro4u@usa.net (Synthetics - NO, Uparatnas - YES, Flawed gems - NO)
---

***Ms. Neeta Singhal, PGA (HC), Rudra Centre Shop No 9, Emerald Complex Near Imax Adlabs, Bhakti Park Anik Wadala Link Road, Wadala (E) Mumbai-400037 Maharashtra, (INDIA), Tel: 91-9322688120 Email : RudraCentre@gmail.com (Synthetics - NO, Uparatnas - YES, Flawed gems - NO)
---
*New*
PG book in Malayam by Sivaraam Babu Kumar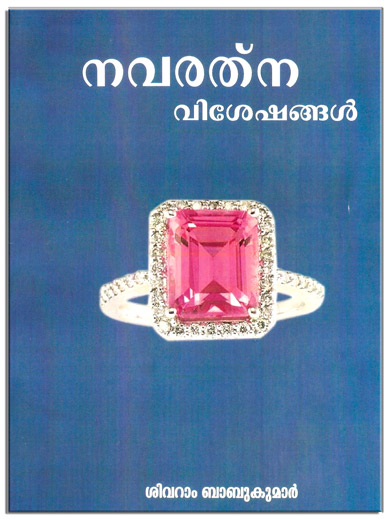 A new "Planetary Gemology" book, "NAVARATNA VISHESHANGAL" (in malayalam) was released in the full day astrology seminar conducted by M/s Astrovision. The release was done by Binod Hariharan and Astrologer P.G.Nambiar in the presence of learned astrologers Sri. Kanipayyur Narayan Namboodiri, Sri. R. G. Thuravoor and Sri. Hari Menon at Bharat Tourist Home, Ernakulam on 25th September 2010. Around 400 astrology lovers (practicing astrologers and astrology students) participated in the function and the author presided over the function.

For more information contact: jrastroservices@gmail.com
---
Planetary Gemology Goes Apple iPhone & iPad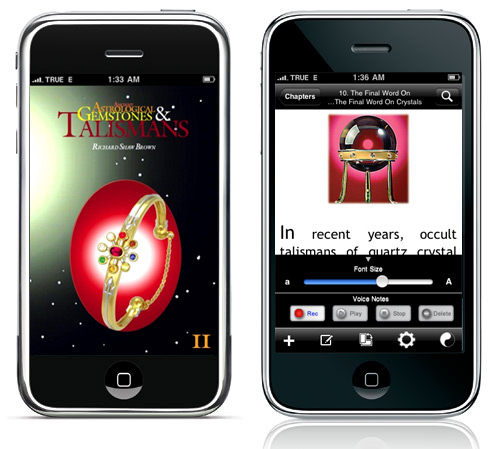 Ancient Astrological Gemstones & Talismans II
By Richard Shaw Brown, PG
http://itunes.apple.com/in/app/ancient-astrological-gemstones/id379587410?mt=8
Description
"A complete guide on gems in astrology"---The Astrological Magazine of India

Winner of the PMA's "1996 Benjamin Franklin Award"--- this eBook App is available for both iPhone and iPad. The App contains special controls for adjusting font size, book-marking pages, leaving written or voice notes, etc. It can also be viewed in landscape mode for easy reading. Touching any picture brings it to full size. The eBook is filled with awesome color illustrations of gemstone talismans created and numbered by author and designer Richard Shaw Brown. This is the 2nd edition, with 8 additional chapters on everything from Kailash Shila to Lakshmi Conch. Get this book!

"Ancient Astrological Gemstone and Talismans by Richard S. Brown is a comprehensive study of ancient oriental wisdom vis-a-vis study of gemstones & their astral powers. The main attraction of this book is Talisman Jewelry with classical sidereal astrology of India. The contents of the book, itself, speaks about the invaluable treasure of knowledge possessed by the author. The glimpse of Vedic knowledge gained by the author, by dedicating himself to his divine grace Srila A. C. Bhaktivedanta Swami Prabhupada, is also seen in this book at various places like in one of the chapters named Pearls he mentioned .."The process of cleaning pearls was taught by the great Vyadhi - where Vyadhi refers to the name for Lord Vishnu , most probably his Dhanvantari incarnation , in which form Lord revealed the medical science to mankind, out of his compassion for the learned and virtuous". Such description itself reveals the fact that author is blessed with the gem of knowledge. The description about the Nava-graha along with the rare photographs of the respective deities is fantastic. The Gemstone Narratives is one of the excellent chapters in his book, where various stories and facts are written in such a interesting manner that it encapsulates the mind of the reader fully. Best part of this book is that it rules out superstitions about Indian astrology. Last but not least, the Appendage on Planetary Mantras, Charity & Fasting is amazing, where a reader could find charity, fasting & the mantra for respective deities. It serves as an invaluable guide to the user. I think Mr. Brown has taken the birth on this planet to complete the unfinished task of promoting planetary gemology and playing the lead role for the same. He is the precious gift of lord on the earth."---Dr. Shekhar Vashishtha, B.Sc. (Hons.), M. Sc. Applied Geology, B.R., S.S., P.G.D.J., Ph.D., C.C.F.S., F.G.S., G.G (U.S.A), F.G.A. (U.K.), P.G. (THAILAND), SECRETARY GENERAL, MINERAL CLUB OF INDIA
---
*HOT NEWS*
NEW ASTROLOGICAL MAGAZINE: MODERN ASTROLOGY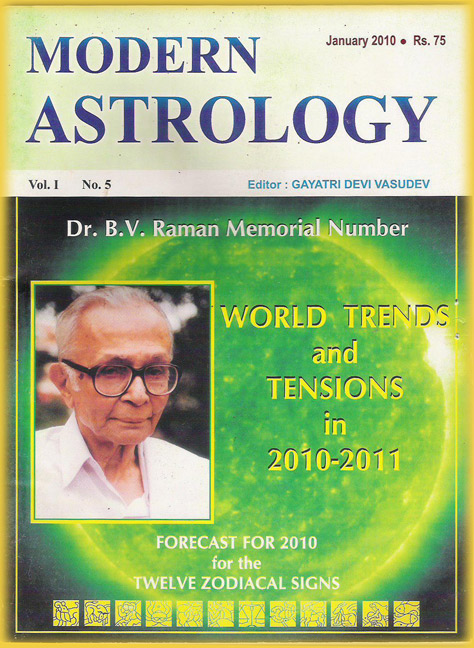 NEW ASTROLOGICAL MAGAZINE: MODERN ASTROLOGY The NEW ASTROLOGICAL MAGAZINE which was started as a successor to THE ASTROLOGICAL MAGAZINE founded by Dr.B.V.Raman and which was edited by his daughter Gayatri Devi Vasudev after his demise in 1998 until her resignation from the Editorship in June 2007 now comes to you as MODERN ASTROLOGY. As with its predecessor, MODERN ASTROLOGY has been widely welcomed by the astrology community as well as by the lay readership and now has an international readership.

Annual subscription rates in India Rs. 360. For other Asian countries --Sri Lanka, Burma, Pakistan, etc., it is Rs.1200/- (necessitated by the high postal charges), USA & EUROPE US$ 55

Payable Agrany Publications, 56, ITI Layout IV East Main Road, Banshankari III Stage, Bangalore 560 085 India
---
*HOT New Article*
Prof. Shastri Honored with Padma Bhushan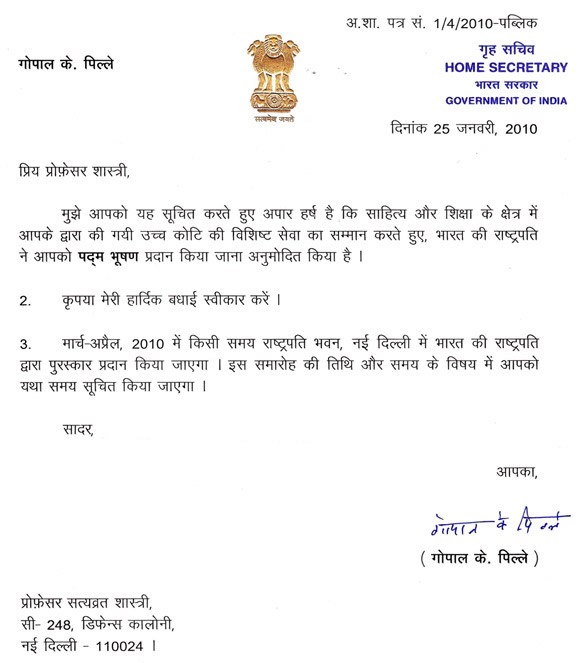 For those not familiar with the highest National Awards of India, the award "Padma Bhushan" is very lofty in deed. I'm proud to attach this new letter from Govt of India, informing my dear friend, Prof Dr Satya Vrat Shastri, of his being awarded, "Padma Bhushan" (He has already been awarded "Padma Shree" years ago). So far his awards in Sanskrit, including recent "Jnanapith", bring his total of awards in Sanskrit to 67. It's another proud day for all Indians.
---
Attention: All Planetary Gemology related news will be published here. If you have NEWS please send to PGA-NEWS
---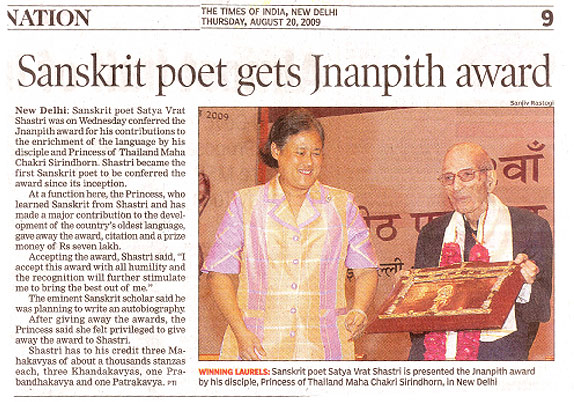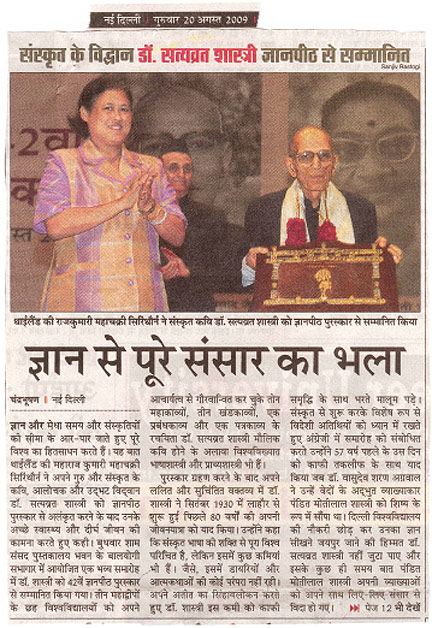 Jnanpith Award Ceremony for Prof Dr Satya Vrat Shastri - 19th August, 2009, New Delhi India. Shastri's former student, The Princess of Thailand, was Guest of Honor. Prof. Shastri, a PGA Founding Patron, is the first person to receive the Jnan-pith Award for Sanskrit.
---
PGA welcomes new "PG" Planetary Gemologist
John F. Stampfli


John F. Stampfli is the Founder and President of The Stampfli Group. His background includes management positions with Ernst & Young, LLP and KPMG, LLP where he was a subject matter expert in international trade. John was also the Manager of Logistics for Unisys Corporation where he had direct responsibility for import/export operations, regulatory compliance and international and domestic transportation.

John received a BA in History from California State University, Fullerton. In addition, he holds Professional Designations in International Business Management and International Trade from the University of California, Los Angeles and is a Certified & Registered Gemologist. Now he is also a Planetary Gemologist certified by the PGA. Congratulations!!!
---
Australia's Jaye Walton interviews Richard Brown on Thai TV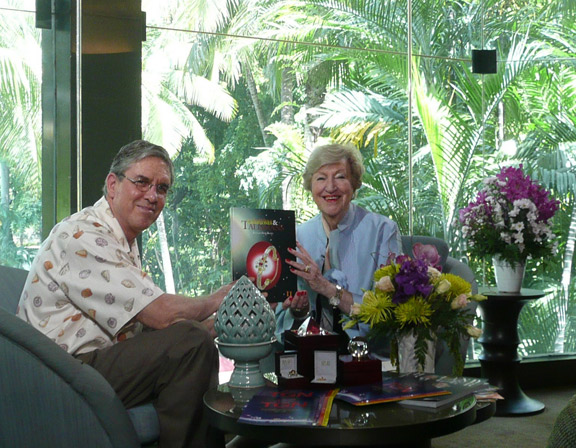 Planetary Gemology on TV "Morning Talk"
---
Kampeer Krungpradap-Koobharamee Color eBook

GREAT NEWS FOR THAI READERS,

Richard Shaw Brown's Benjamin Franklin Award winning classic, "Ancient Astrological Gemstones & Talismans - 2nd Edition since 1995 with 8 additional Chapters and full color improved design, is now available in Thai language as a a full-color, large-format eBook.

Online Password Protected Download - 8 MB

Price: 400 Baht or US$ 11.40

PURCHASE ON LINE
---
PGA Secretary Richard Shaw Brown is featured on Thai TV during opening of the Bangkok International Gem and Jewelry Show
Feb 25, 2009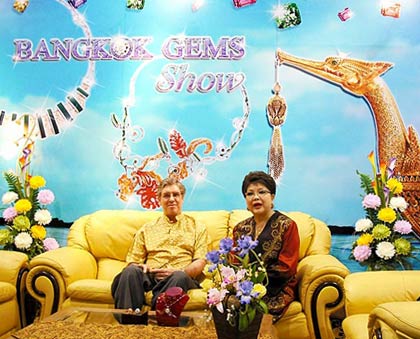 ---
PGA Founder-Patron Prof. Satya Vrat Shastri conferred D Litt Degree, Honoris Causa from Deccan College, Pune, 2009
---
New Article on Richard S. Brown
in Look East Magazine
---
More Honors & Awards for PGA Honorary Founder Patron
Prof. Dr. Satya Vrat Shastri, Padma Shree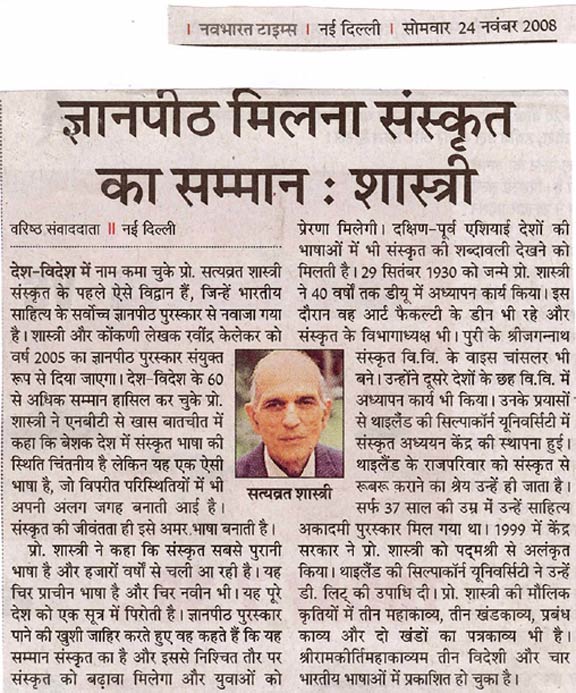 ---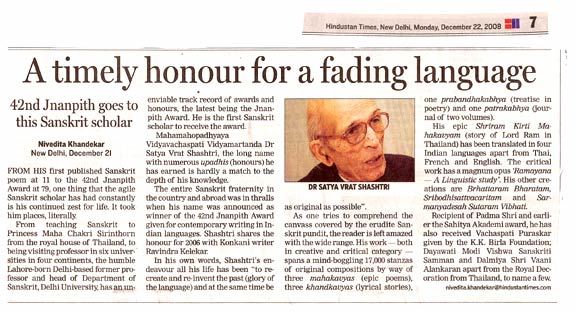 ---
2009 People's Collection by Astral Gemstone Talismans

In view of the economy AGT has started creating numbered talismans in Sterling Silver and 18k Gold Trim that are affordable to the general public. Below are four examples. For more information contact www.agt-gems.com.
---
Rudraksha Jagat Guru Sri Kamal Narayan Seetha becomes PGA Honorary Patron


Kamal Narayan Seetha, Rudra Centre, Shop No 9, Emerald Complex, Near Imax Adlabs, Bhakti Park, Anik Wadala Link Road, Wadala (E) Mumbai-400037 Maharashtra, (INDIA), Tel: (0)-(91)-22-24046611, 24046655, E-mail: RudraCentre@hotmail.com

---
"Talk Presentation On Gemology and Planetary Gemstones"


Planetary Gemologist Tan Kah Yeow gave a "Talk Presentation On Gemology and Planetary Gemstones" on 24-08-2008 (Sunday) at 4pm to 6pm, at Nyonya Baba Association in Penang, Malaysia.

---
WORLD'S BEST BOOK ON RUDRAKSHA REPUBLISHED
By leading expert Sri Kamal Narayan Seetha, founder of Rudra Center in Mumbai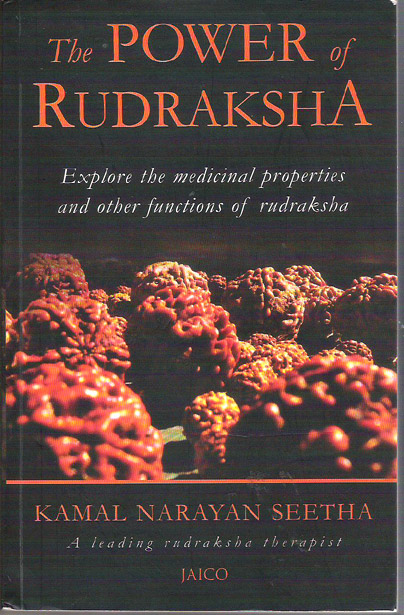 ---
GREAT NEW PAINTING OF LORD RAHU
There has never been seen a perfect picture of RAHU like this before.

Watch the picture carefully. Each and every thing from top to bottom has a story.
Starting from the Throne, the throne has skeleton head as RAHU has control on sudden death, there are snakes, as RAHU is the god of snake, there are two thorns on head as RAHU is a demon and demons have the similar thorns. You can see the three lines on the fore-head, as RAHU worships LORD SHIVA. Anger on face, as the nature of RAHU is furious. Lots of ornaments worn, Rahu likes it. Sword in the right hand, like the demons have. Trident in the left hand, as Rahu also worships MATAJI. Colour of skin is violet, as RAHU has control over poison. Lower part of the body is of snake, as it has a story behind it. Sitted on a lion, as RAHU`s nature is the same as lion`s nature, lazy , slow buts attacks suddenly. Any thing related to SUDDEN is due to RAHU. This picture has been prepared by the imagination of Mr ATUL JETHALAL KAKKA (MUMBAI INDIA) by going through lots of books and literature from the year 2002. The picture is painted by Mr GODKAR, an artist in MUMBAI.

I WOULD BE GLAD IF YOU SHOW THIS IMAGE OF RAHU ON YOUR WEBSITE.
EMAIL : atulkakka@yahoo.com

SITE : WWW.RAHU.WETPAINT.COM
---
PGA WELCOMES NEW "PLANETARY GEMOLOGIST"



Tan Kah Yeow, RGA, RG, PG, AJP, No. 90, Argyll Road, 10050 Penang, Malaysia. Mobile: (006)017-4786365 Tel/Fax: (006)04-2634472, E-mail: mp_gemologist@yahoo.com
---
NEW
Ancient Astrological Gemstones & Talismans II
By Richard Shaw Brown, PG
The 13 year anniversary, greatly-expanded, 2nd Edition of this Award-Winning classic is published.
Click the new cover (above) to read the Cyber-version for free. Or CLICK HERE to purchase on-line.

"1996 Benjamin Franklin Award "
from the
"Publishers Marketing Association of America"
---
NOW: Ayurvedic Gem Therapy Course by Howard Beckman, PG
---
Balaji Gem Instruments Develops GL108

Balaji GL108 Navaratna Gem Lamps, Natural Gem Therapy Instruments...Rapid Results With No Side Effects!


The Balaji GL108 Navaratna Gem Lamps have been used to treat everything
from sprains and burns, depression and neurological disorders to simply
rejuvenating the mind and body...all with outstanding results!
For More Information Visit http://www.balajigl108.com/

---
Astral Gemstone Talismans Opens New Location
Astral Gemstone Talismans at All Seasons Place-Retail Center
1st floor, 123-C All Season Place, 87/208 Wireless Road
Lumpini, Bangkok-10330, Kingdom of Thailand
02-252-1230 / 252-1231
---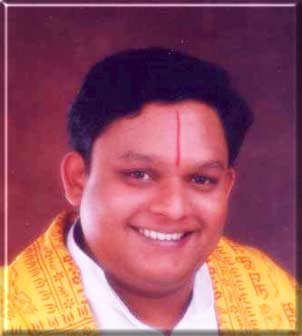 Sri Guru Arnav of Astro Journey recruits 8 New Graduate PGAs
FREE Planetary Gemology Course At Astromandir

Astro Journey, astromandir.com would be conducting classes on Planetary Gemology. These classes will be conducted by Guruji Shrii Arnav. Entire course will be completed in 15 sessions. To register please contact Mr. Shailendra Aragula at 9886469168 or Mr. Raghav ar 9844304967. You can also mail us your contact details. Course: Planetary Gemology/Navagraha Gemology. Eligibility: Desire to attain knowledge of the healing properties of gemstones and a sincere desire to help mankind with true undiluted knowledge without commercial motives. Course Fee: Nil. Successful candidates are expected to practice gemology with ethics and teach the acquired knowledge to other eligible indiviuals. Prerequisites: 1) True and Honest Heart. 2) Ability or desire to look inward. 3) Desire to help others. 4) Basic Understanding of the North Indian Diamond Chart. 5) Basic understanding of the 12 houses of the horoscope.

http://rudraksha.blogspot.com/2007/11/planetary-gemology-course-at.html
---
LIKE, MISUNDERSTOOD
Exciting new MOVIE-BIO of PGA Co-Founder Richard Shaw Brown Published in USA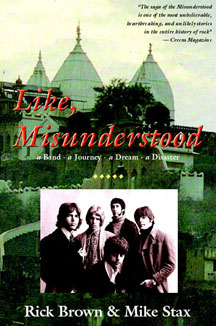 CLICK TO PURCHASE ON AMAZON.COM
A gripping and humorous autobiographical novel about the early life of Rick Brown, detailing the story of his 1960s era group, The Misunderstood, and their evolution from local garage band heroes to trailblazing psychedelic icons living in the heart of Swinging London. Read how the band's heart was ripped out on the eve of their success when Rick was drafted into the US Army, about his daring desertion from boot camp, his escape to a new life in a primitive ashram in North India, and his subsequent adventures as a hunted fugitive. Befriended by India's elite but forced from sanctuary as US authorities close in, he climbs the Himalayas, taking shelter in a secret ruby mine guarded by 115 year-old Kali Baba. Torn between the love of two competing gurus, as well as Kali Baba and beautiful Tanny, he is driven over the edge into the mysterious Asian underworld.

"There's no disputing that it's an extremely entertaining read - and I can't wait to see the promised film." (Phil McMullen, Terrascope On-line Reviews)
---
NEW "PLANETARY GEMOLOGIST"

The PGA is honored to welcome Mr. Dan Cooper, GG, PG - who is our 11th Planetary Gemologist
READ MORE ON DAN
---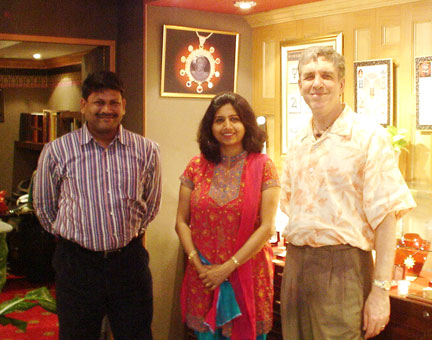 Ms Neeta, Director Rudra Centre, and Shree Rajeev Krishna Dasa, Director Shaligram.com
Visit PGA Secretary, Richard Shaw Brown, PG, in Bangkok recently
---
NEW "PLANETARY GEMOLOGIST"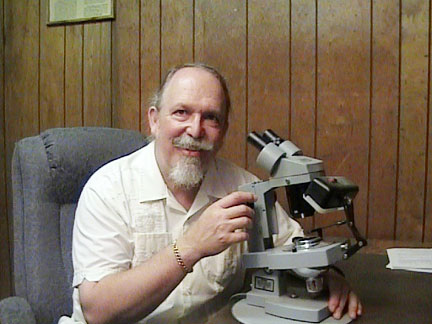 The PGA is honored to welcome Mr. Loren Minner, GG, FGA, PG - who is our 10th Planetary Gemologist
Academic Background: High School graduate 1972, Coconino High School, Flagstaff, AZ Graduate, Albuquerque School of Jewelers Arts, Albuquerque, NM, December 1st, 1976. Graduate, Gemological Institute of America, Diamond Grading and Evaluation Course, April 28th, 1981. Graduate, Gemological Institute of America, Stone and Gem Identification Course, June 29th, 1984. Graduate Gemologist, Gemological Institute of America, December 4th, 1984. Fellow, Gemmological Association and Gem Testing Laboratory of Great Britain. (Gem-A.) Granted Diploma in Gemmology, November 9th, 1987. Accredited at Level 5 with the UK Qualifications and Curriculum Authority (QCA), the equivalent of a UK foundation degree. The Gemmological Association is a UK Government recognized Awarding Body. Appraisal Information Network, since 1998. (Continuing education & networking) (Not current.) Accredited member, International Society of Appraisers. Core Courses in Appraisal Studies: Reviewed & Approved by UMUC (University of Maryland University College) Continuing Education Unit. Module I and II including Course 101: Ethics, Business Practices, Communication; Course 102: Identification & Authentication, Research, Technology, Report Writing; Course 103: Legal Aspects of Appraising, Case Studies, Expert Witness, IRS Report Writing etc. (Not current.) Student, Jiva USA, Jagannath Institute of Vedic Astrology, 2007 (current) Subscribes to numerous jewelry, gemological, and valuation publications.
Professional Background Director, Albuquerque School of Jewelers Arts, Albuquerque, NM 1978 thru 1981. State approved, jewelerís trade school teaching goldsmithing, diamond setting, lost wax casting, wax model making, rubber mold making, and jewelry repair.
Owner Jewelers Trade Shop, Albuquerque, NM 1978 thru 1981, relocated to Belen, NM 1981 thru 1991. Wholesale work to the jewelry trade, jewelry repair, stone setting, wax model making, casting and fabrication.
Owner Golden West Jewelry and Loan, Belen, NM 1981 thru 1998. Retail pawnshop and jewelry store. Engaged in pawn loans, retail jewelry sales, custom jewelry design, manufacture, buying and selling diamonds, colored stones and jewelry. Appraisals since 1984.
Owner The Ringmaster, Diamond and Goldworks, Belen, NM 1998 to 2006. Retail jewelry store specializing in while you wait jewelry repairs, custom orders, and fine jewelry appraisals. Buying and selling diamonds, colored stones and jewelry.
Owner Ringmasters, Jewelry Appraisal Services, Belen, NM 2002 to 2006, specializing in fine jewelry, diamond and gemstone appraisal services (insurance, estate, federal) offered exclusively through select fine jewelry stores.
Owner Ringmasters, Custom Vedic Talismans, 2006 to present.
Accredited member, International Society of Appraisers. (Not Current) Fellow, Gemmological Association of† and Gem testing Laboratory of Great Britain. (Gem-A).(Current) Memberships Gemmological Association of Great Britain.(Current)
Website Astrojeweler.com, under construction.

Loren Minner, GG, FGA, PG, 01 Graceland Lane, Belen, NM 87002, USA, Tel. 505 861-5308, E-mail: frmnnr@yahoo.com
---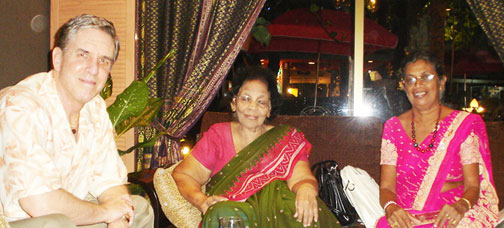 Jyotish expert Mrs. Nanda Arambewela and the Honorable Education Minister of Sri Lanka
pictured with PGA Acting Secretary Richard Brown in Bangkok recently.
---
BALAJI GL108 NAVARATNA GEM LAMP

Modern Science and Ancient Wisdom

Over the last decade in Europe, Russia and the United Kingdom pioneering work has been carried out on vibrational healing. During this time Howard Beckman and his wife Jennifer have brought together a concise and conclusive system of Ayurvedic Gem Therapy. Together with the help of their team of scientists and staff, they have produced the Balaji GL108 Navaratna Gem Lamp. The GL108 enhances the individual gem cosmic rays even further using innovative science on the cutting edge of modern technology. The gem lamps have been used to treat everything from burns, infections and sprains to depression and neurological disorders. All with outstanding results.

The Balaji GL108 Navaratna Gem Lamp consists of an electronic instrument encased in steel with a front control panel to set the desired frequencies and times of treatments. It has been certified by US government approved testing laboratories to meet all required specifications for such a device to be sold in the US, Canada, the United Kingdom and Europe, which makes it also approved for most all other countries in the world. It is supplied with 2 gem lamps made of heat-resistant materials that can never become hot to the touch so as to cause burning in any case instances. A set of 9 natural, untreated gems and 9 specialty color filters are also supplied with the gem lamps, as well as 2 tripods to support the lamps' use.

Healing with Color/Gem Therapy

The human body is composed of vibrating groups of cells. These cells are in turn made up of the seven cosmic rays in varying degrees. To remain in a healthy state the rays within the cells should be in a state of equilibrium. Disease occurs by the outward and inward actions of the individual. The body's natural defense manages to adjust when up to two cosmic rays are disturbed and through proper maintenance it can right itself. But when three or more cosmic rays are disturbed, the body will succumb to disease.

Certain gemstones are recognized to be storehouses of the individual cosmic rays. The ancient Greeks, Egyptians, and Judaic cultures used gems for healing, but it was the Vedic culture of India that gives the most comprehensive practice of gem therapy. Particular gems were connected to specific cosmic rays; Ruby - red ray, Pearl - orange ray, Red coral - yellow, Emerald - green, Yellow Sapphire - blue ray, Diamond/White Sapphire - Indigo and Blue Sapphire - violet. These in turn are connected to specific energies or doshas within the body and mind. Gem therapy is usually administered by gem tinctures, ayurvedic gem medicines or rings and amulets.
Only natural gems are used, as their vibration is the same as the corresponding rays. Glass and synthetic or heated gems do not vibrate at the same specific level and therefore will not give the same results. The gems we provide for use with the lamps are transparent except for the pearl, red coral and crysoberyl cats-eye (which are never transparent) and are of beautiful natural color.

For more information on how to take advantage of this cutting edge innovative technology, please call Balaji Gem Instruments, 505.757.6194 or send an e-mail to balaji@vedicworld.org

---
AGT Wins *5 Stars* OTOP Award, "2006 Product Champion of Thailand"
---

NOTE: We will add featured JYOTISH QUALITY gems, jewelry and talismans as often as possible. Pieces shown here may be for sale. All Jyotish gem talisman dealers, designers and creators please submit JPEG photographs of any exceptional pieces which you have designed or created. SELL YOUR PRODUCTS HERE - THIS BAZAAR IS A FREE SERVICE TO THOSE WHO QUALIFY (i.e., PGA Member & Jyotish quality items). Please contact the Acting Secretary to submit your pictures, captions, prices and purchase info. CAUTION: The PGA does not endorse any of the products listed for sale. The PGA is a non-profit Association and has no commercial relationship with the items or dealers listed here. For further information please contact the sellers directly. Buyer Beware! Any complaints against any PGA members may be submitted to Acting Secretary.
---
VIP Astrological Guru Pandit Sanjay Rath is new PGA Honorary Patron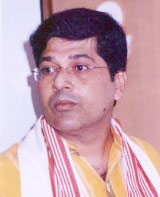 Planetary Gemologists Association,
C3 Building, Lumpini Night Bazaar,
1875 Rama 4 Road, Lumpini,
Bangkok 10330, Kingdom of Thailand
Kind Attn: Mr. Richard Shaw Brown, PG

Dear Richard,

We acknowledge with pleasure, the efforts made by you and the Planetary Gemnologists Association in promoting awareness about Jyotisa Quality gemstones and their proper use. Specifically, the information, documentation and proof about the following is very much appreciated.

1. The continuing debate on anukula (favourable, risk free) and pratikula (unfavourable, appeasement) gemstones. In principle, we strongly support the use of anukula gemstones and would recommend a pratikula gemstone only if it was involved in a strong favourable yoga in a kendra (quadrant).

2. The nava-ratna or nine principal gemstones of the navagraha, their definitions of quality including colour, clarity etc. All the nine gemstones are ideally used with the ruby in the centre surrounded with the other eight gems in an eight-petal heart lotus formation, as a pendant. We have been admiring your beautiful creations.

3. Discussion on gemstone conflicts are interesting and in principle we have found them to alter the strength of the principal gemstone in a negative manner, provided they do not form a part of any yoga.

4. Bogus and Genuine Lakshmi Shanka information at the website http://www.p-g-a.org/index1.html is very helpful and we hope to see your continued efforts in this direction in the future as well.

We acknowledge and accept with thanks, your offer to be an Honorary Patron of the Planetary Gemologists Association.

With best wishes,
Yours truly,

(Sanjay Rath)
Pt. Sanjay Rath, Paramaguru, SJC w Sri Jagannath Centre w 15B Gangaram Hospital Road, New Delhi 110060 w +91 11 25717162 w http://srijagannath.org Academic Director, JIVA w Jagannath Institute of Vedic Astrology w P.O. Box 538, Aromas, CA 95004, USA w http://jiva.us Editor, The Jyotish Digest w http://thejyotishdigest.com w Chairman, SJCERC w SJC Education & Research Center Academic Director, JIVA w Slavic Institute of Vedic Astrology, Novi Sad, Serbia w http://siva-edu.com
---

Thai Superstar Naamthip and Richard Shaw Brown at the launch party for Richard's 9th Designs Collection held in Bangkok on Dec 1, 2007
---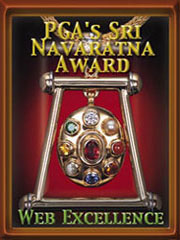 New Sri Navaratna Award Winner

Excellent meta tags, coding and information worthy of the PGA's highest Web Award
---
Directory and Journal

of the

Planetary Gemologists Association Global

2005-2006
---
Ninth "PG" (Planetary Gemologist) Graduates with Honours


John Richard James Scott, BSc, DVM, CH, FGA, FCGmA, CAHP, RA, PG, 1502-1450 Chestnut Street, VANCOUVER, BC V6J 3K3, CANADA, had outstanding PGA test results earning an A+. This makes Mr. Scott the 9th bona fide Planetary Gemologist on Earth. Note: A "PG" is BOTH a PGA Graduate "Planetary Gem Advisor" (PGA) and also a Certified (mundane) Gemologist. This is a very rare combination. We welcome Mr. Scott as a respected member of the Planetary Gemologists Association Global.
---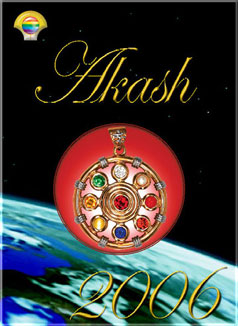 Richard Shaw Brown Launches 8th Talisman Designs Collection
---
Planetary Gem Advisor, Sri Kiran Kothare from Mumbai (on right) recently visited PGA Founder Richard Shaw Brown at the PGA Head Quarters and Sri Navaratna Museum in Bangkok, Kingdom of Thailand.
---
Dr. A.K. Sabhapathi Top PGA Recruiter

To date Dr. Sabhapathi of Kerala has recruited 13 PGA Code Following Members.

Contact information for Dr. Sabhapathi is SWARNALAYAM, KARUVELIPPADY, T&R CROSS ROAD, COCHIN - 5, KERALA, SOUTH INDIA, Tel: MOBILE 0-9846078102. Email: aksabhapathi@rediffmail.com
---
Eminent Planetary Gemologist Becomes Honorary Patron & Ruling Committee Member

DR. SHEKHAR VASHISHTHA, SECRETARY GENERAL, MINERAL CLUB OF INDIA, has honored the PGA by becoming an Honorary Patron of the Association, as well as being the 10th Member of the PGA's Ruling Committee.

In consideration if his expertise in both the fields of Jyotish and Gemology the PGA is pleased to issue the "Planetary Gemologists" Diploma to Dr. Vashishtha (Honoris Causa), that brings the total number of PGA certified Planetary Gemologists to eight persons worldwide.

PGA GRADUATES
---
PGA WELCOMES 7TH "PLANETARY GEMOLOGIST" (PG)

Dr. Vikram Pratapsingh Bedi, Ph.D., FFIG, PG, is the PGA's 7th fully qualified PG (Planetary Gemologist) Graduate. His contact details are: B-36, Gomant Nagar, Jaywant Sawant Road, Dahisar (West), Mumbai 400 068, India, Tel: 0091-986-933-1975.

Note: A Planetary Gemologist is BOTH a certified Gemologist as well as being a qualified astrologer able to choose gems based on Jyotish
---
LONG TIME LIFE MEMEBER, MR. P. GOVINDA PANIKKAR, PASSES AWAY / BECOMES HONORARY PATRON

I AM VERY SORRY TO INFORM THE PGA THAT OUR LIFE MEMEBER, MR. P. GOVINDA PANIKKAR, EXPIRED TEN DAYS BACK, ON BEHALF OF OUR ASSOCIATION, I WENT FOR THE FUNERAL AND OFFERED FLOWERS AND CONDOLENCES TO THE FAMILY, WITH TEARFUL EYES, AND PRAYED FOR HIS SOUL TO REST IN PEACE.---Dr. A.K. Sabhapathi - Sept. 12, 2005
---
PGA WELCOMES NEW HONORARY PATRON

Jyotishi Pandit Dharma Raj Regmi, President: South Asia Jyotish Mahasangh Central Office Kathmandu, Nepal
---
PGA Warning:
Common Lightning Whelk WRONGLY sold as fabled Valampuri Lakshmi Conch
DON'T BE FOOLED!!!
---
FLASH: Out of 640,000 search results for "gem powers" the PGA comes 1-2
---
PGA Founder, Richard Shaw-Brown, resumes role as PGA Secretary

The previous secretary resigned the post. There are other nominations for the position and as yet no one has accepted the burden. Therefore Richard Brown, Jr. again becomes "Acting" Secretary, by default, until some other qualified person is able to assume the role and responsibilities.
---
---
Shyamasundara das awarded PGA's "Sri Sapta Ratna Award"

Vedic Astrology Master Acharya & astro-computer pioneer, Sri Shyam Sundara Das, has a web sight with real class and completely original material, all penned by Shyamasundara himself. He has been practicing Jyotish longer than most Indian Jyotishis. With his expertise in coding he has created a masterpiece site, loaded with his own material. A complete understanding of Jyotish can be had from reading the information available here. Shyamasundara is only the 2nd winner of the hard to reach "Sri Sapta Ratna Award." Congratulations!!!
---
PGA AWARDS "SRI PANCARATNA" AWARDS FOR WEB EXCELLENCE

The Following three persons and three educational Institutions have recently been awarded the PGA's Sri PancaRatna Award...The PGA Web Awards are based on much more than just web design. The PGA awards consider meta tags, alt tags, title tags, bot-friendly graphic names, clean coding, link popularity, etc.

Anyone can apply for the PGA awards if their sight concerns Gemology, Planetary Gemology and Jyotish by submitting your site to the PGA Webmaster.
---
---
---
---
---
---


Srimati Gayatri Devi Vasudev Joins PGA Ruling Committee
June 30, 2005. We are pleased to announce that the highly respected Editor of India's Astrological Magazine, Srimati
Gayatri Devi Vasudev
, has joined the
PGA's Ruling Committee
---
PGA RESOLUTION: Rule for New Members

Dated: April 27, 2005. It has been unanimously decided by the PGA ruling committee that effective immediately, all new member applicants must take the PGA test, and pass, to be accepted as members. Successful applicants will then also be awarded the PGA diploma, as well as PGA membership certificate.
To JOIN the PGA please obtain the PGA test by clicking below:


---
NEPAL'S ROYAL ASTROLOGER PASSES AWAY
| | |
| --- | --- |
| | |
Dear PGA,

I am informing you that my father Royal Astrologer, Prof. Dr. Mangal Raj Joshi (Birth date: Poush 28, Tuesday, 1977 Bikram Sambat at 2.30 P.M., Kathmandu, Nepal) passed away at the ripe age of 85 on March, 2, 2005 Wednesday at 1.15 A.M ( Poush 28, Wednesday, 2061, B.S., 1.15 A.M.).

I am attaching short biography which is as follows: Prof. Dr Mangal Raj Joshi, Chairman of Panchang Nirnayak Samiti and vice chairman of Asian Panchang Samiti passed away on 2 March, 2005 at the ripe age of 85. He is suffering from urine, kidney problems. Lastly Dr Joshi also had a heart stroke. He is survived by his wife, five sons and two daughters.

While a stripling of 11 years, he forayed into the realm of astrology in emulation of his father Daibagya Krishna Raj Joshi .He had edited and published Mangal Ephemeris for 77yrs. Dr joshi also lend his presence to the educational sector as a teacher in many colleges. His career began as a teacher at the Tri Chandra College in 1967. He was instrumental in the establishment of Patan Multiple College (PMC) in 1950 both as a teacher and programme in - charge. Later, he served as Principal of PMC in 1968. Besides his identity as a scholar of Geography and Astrology, he had a diploma in subjects like Modernization in Education from Houston University, Texas, USA. He also had a Ph.D. degree in Urban Study and Planning of Kathmandu Valley from Patna University, India. Dr Joshi was also decorated with many medals and prizes.

His contributions ranged from an acharya of Astrology to professor of Geography, Nepali and Nepal Bhasa at the master's level in PMC. Apart from this, he was graced with a golden crown as royal astrologer as well as recognition of his service to Astrology at the International Astrologers' Conference of 1988 in India.

Pandit Krishna Raj Bansa, Neetismuchaya, Atma Puja, Bhatry Padhoty, Laxmi Puja Padhoty, Durga Puja Padhoty, Shreemad Bhagbat Samchitshar, Current of the progress (Trade Cult promotion Academy), Bar Bela, etc. are some of the books written by him.

With Best Regards,



Dr. Badri Raj Joshi
brjoshi11@yahoo.com
---
---

India's Raaj Shekhar Padmashri, CG, PG, becomes the World's 5th bona fide "Planetary Gemologist."

Carol Levy GG, PG, is the 6th Planetary Gemologist to be recognized by the PGA. Her contact information is in members or graduates
Dr. Badri Raj Joshi, Ph.D., PGA, the son of Nepal's Royal Astrologer and senior PGA Patron Prof Mangal Raj Joshi, has become a new PGA member and PGA graduate. His contact information is also found inside.
---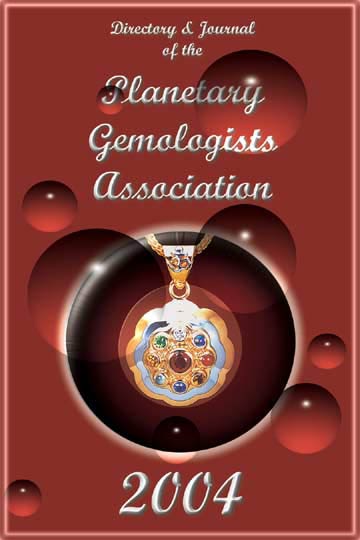 New PGA Book Published - in the mail. If you are a PGA member and do not receive this book please write or contact the PGA to get your free copy.

---
Preview Richard Shaw Brown's "Sri Chintamani" Talismans Collection for 2005
---
NEW PGA FEATURE: LISTING OF PGA GEM SUPPLIERS
Click above for a short cut directly to PGA Member Gems-Jewelry Suppliers
---
---

The Sanskrit name for the PGA was composed by HONORARY PATRON Prof. Dr. Satya Vrat Shastri, Padma Shri