---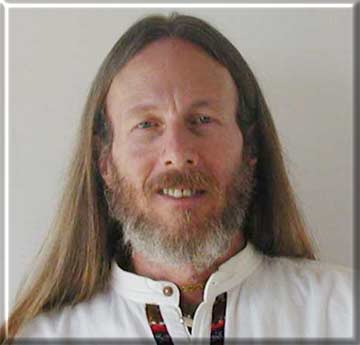 HOWARD BECKMAN (Hamsavatar Dasa)

HOWARD BECKMAN - BIOGRAPHY: Born and raised in Philadelphia, Pennsylvania, Howard grew up in a family that had been in the top echelon of the gem trade for 4 generations. His great uncle was a well-known international dealer who was a purveyor of only the finest precious gems. Although European by ancestry his uncle's immediate family had lived in India for quite some time and Howard's uncle was born there, before the family moved their headquarters back to Europe while Howard's grandfather immigrated to the US in the late 19th century.

Seeing his nephew's affinity for the gems he showed him Howard's great uncle began to teach him the gem trade from an early age. It was he who brought him to India for the first time as a young boy and several times thereafter, before Howard began going on his own in the early 1970's. His fascination with India's spiritual culture lead him to studying philosophy of all cultures from his teenage years on. He found a great wealth of knowledge and kinship with the philosophy of India and began to practice yoga and meditation by the time he was 16 years of age. Later Howard attended Temple University in Philadelphia, Pennsylvania majoring in philosophy and religion, and also later gained a degree as a Graduate Gemologist from the Gemological Institute of America in Santa Monica, California. While traveling to India on one of his frequent spiritual pilgrimages Howard met his guru, His Divine Grace A.C. Bhaktivedanta Swami Prabhupada, who accepted him as his disciple and began to teach him the inner principles of bhakti-yoga in the Gaudiya Vaishnava tradition.

Introduced to jyotish by another disciple of his spiritual master, Howard soon began to also study this important science of prediction "based on the science of transmigration of the soul" as he would exclaim to friends. He was fortunate to be able to study with three jyotish masters in the 14 years that followed. This, along with his constant practice of yoga and study of vedic sacred spiritual philosophy, kept Howard living for part of the year in India and part in the US during these years. During this time he was initiated by his guru and given the sanskrit name Hamsavatar das.

Upon returning to live in the US Howard reentered the gemstone business in a major way, having been in and around this family trade all his life. He was also certified as a master appraiser of gems and jewelry in the mid-1980's and is still a senior member of the prestigious National Association of Jewelry Appraisers, based in Annapolis, Maryland, USA. During the mid-late 1980's Howard maintained a successful wholesale gem business based in Beverly Hills, California and also opened Honolulu Gem Exchange in Honolulu, Hawaii, which was the most successful high-end gem and jewelry firm in the Hawaiian islands during the Japanese economic boom of the 1980's and until 1992 when he closed the showroom remained the premier source for important gems and jewelry in Hawaii. Howard is one of the few people in the world today who has been given the title of 'Planetary Gemologist', awarded him by the Planetary Gemologists Association. He is presently recognized as the sole certified gemologist in the U.S., who is also expert in the field of vedic astrology, planetary gemology and ayurvedic gem therapy, although his hope is he will not be for long with more qualified persons coming to the PGA membership.

Between 1992 and 1998, Howard had a profound influence in establishing Vedic astrology in Europe and the U.K. He and his wife, Jennifer, established the Vedic Cultural Fellowship during this time in the UK, a nonprofit organization devoted to teaching and spreading the sacred, spiritual sciences of ancient India. He divided his time between teaching and seeing clients for astrology consultations and ayurvedic gem therapy, where he made great strides in combining modern scientific technology with this little-known science of healing. During these years he was a regular presenter for the "Mind, Body & Spirit Festivals" in the UK and Europe. (For more information on clinical ayurvedic gem therapy see on the web www.vedicworld.org and use the links to "vibrational healing" and "gem therapy".)

In 1998 he and his wife returned to the US to establish the Vedic Cultural Fellowship's world headquarters in Santa Fe, New Mexico, and in 1999 they purchased and moved to their present rural location in Pecos, New Mexico (just a half hour's drive from Santa Fe) where is planned a vedic cultural and spiritual center of epic proportions. This, Howard says, is a project meant to become a beacon of Vedic knowledge and lifestyle for many generations to come.

Today Howard maintains an extremely busy astrological practice seeing clients from all over the world, and conducts many consultations for overseas clients by telephone and mail. Other vedic astrologers and ayurvedic practitioners regularly call upon him for consultation on their recommendations of gems for their clients, being considered one of the world's foremost authorities in planetary gemology and ayurvedic gem therapy.

As the CEO and sole buyer for Balaji Natural Gems Howard still travels the world at least once annually for direct buying of natural gems. He is a faculty member of the American Council of Vedic Astrology and is called upon to teach classes in both jyotish and planetary gemology for their international symposiums on an annual basis. Howard is also on the board of directors of the Vedic Cultural Fellowship, now also headquartered in New Delhi, India, as well as the "Research Institute of Vedic Culture" in New Delhi and Haridwar, India.

Howard is the author of "An Introduction to Vedic Astrology ... Spiritual Science of the Ancients", "Mantras, Yantras, and Fabulous Gems ... Healing Secrets of the Ancient Vedas" and his latest book "Vibrational Healing with Gems". He has just finished the main work on a new correspondence course on ayurvedic gem therapy and the practice of planetary gemology to be offered to students worldwide in 2004.


Howard has become one of the most vocal proponents of the correct practice of planetary gemology through exclusive use of the anukul system in the astrological world today. He is also tireless in his work to give as much knowledge to both astrologers and their clients about the requirements for gems to be used in jyotish and ayurveda. In this way buyers looking for truly effective gems for these purposes are less likely to be cheated by knowing the requirements and the questions to ask of the dealers before purchase.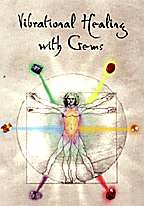 As Helen Adams said about Howard in an interview in "Horoscope Magazine, March 1998 issue in the UK)", "Howard comes across as unique individual with strong desire to help humanity and to relieve the suffering and pains of people on their journey through life. Being a 'Vedic Astrologer' he is also well acquainted with the ups and downs of existence, and the unique karmic destiny of those who come to him for help."


Howard's term as PGA Acting Secretary will begin April 1, 2004 and end on Jan 1, 2005.
---