COMMENTS ON PLANETARY GEMOLOGY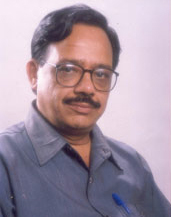 By Dr. Shekhar Vashishtha
The article /special report published in Bankok Gems and Jewellery, January 2013 issue and article forum of Planetary Gemmologist Association – Global website on "Jyotish Gems: Same or Opposite of Associated Planet" by Mr. Richard Shaw Brown PG , Secretary PGA is an eyeopening and thought provoking article for everybody who is intrested in Planetary Gemmology for both a learner and learned Astrologers. The article reflects the result of his rich experience with logical astro examples and quotations of various learned astrologers.I agree with Mr.Brown in letter and spirit of the said article.
Anukula (Benefic Planet) Gem must be chosen for restoring or harnessing auspicious positive results .This is a proven fact that flawed gems or highly included gems on Pratikul Gems always bring negative energy , corrupt aura and bad luck.Flawless natural Gem stones and untreated gem stones or Anukula Planet Gems should be recommended (more than 80% clarity) for better results, positive energy,benefic aura and good luck.
The treated gem stones becomes free from Soul, Pran and Atma.Their Positive energy gets liberated ,polluted or destroyed then the treated gem stones are charged with negative energy which is not useful for any astrological applications. The treated gem stones or synthetic gem stones do not serve any purpose for astrological effects and gains.
With lot of best wishes and blessings.
Regards,
DR. SHEKHAR VASHISHTHA
B.Sc.(Hons.), M.Sc.Applied Geology, B.R., S.S.,
P.G.D.J., Ph.D., C.C.F.S., F.G.S., G.G (U.S.A),
F.G.A. (U.K.), P.G., SECRETARY GENERAL, MINERAL CLUB OF INDIA.